The allure of apple picking is hard to resist, especially when autumn rolls into the picturesque regions of Long Island. As the days shorten and the brisk fall air brings a flush to the apple orchards, families, couples, and friends flock to the countryside to partake in this cherished fall tradition. Apple picking on Long Island isn't just about filling baskets with the crispy, sweet-tart fruits; it's an experience drenched in wholesome enjoyment and scenic beauty.
The Orchard Escapade Begins
The season of apple picking typically kicks off in late summer and reaches its peak during the fall, precisely from August through October. As the leaves start to turn, the apple orchards of Long Island invite city dwellers and locals alike to escape the mundane and dive into the simple joy of plucking apples right from the tree. The orchards here are diverse, offering a vast array of apple varieties including the sweet Honeycrisp, the tart Granny Smith, and the ever-popular Gala.
Taking a day off to venture into the countryside, away from the hustle and bustle of New York City, is like taking a journey back in time. The orchards offer a reprieve from the digital world, encouraging a tangible connection with nature. The quaintness of rustic barns, the sweet aroma of apple cider donuts in the air, and the gentle rustle of leaves underfoot create a serene backdrop to the day's adventure.
Apple Picking Farms
Lewin Farms offers a delightful apple-picking experience from late August to late October, occasionally extending into November depending on the crop yield. Their "Pick Your Own" fields are open from 9 a.m. to 4:30 p.m., with the schedule influenced by factors like weather and the annual crop yield. Visitors should be cautious as the fields can have obstacles such as weeds, uneven ground, and more. For convenience, an ATM is available at the farm stand​​.
Lewin Farms has a longstanding tradition of allowing visitors to pick a variety of crops. The farm emphasizes freshness and the importance of understanding where one's food originates. Picking your own produce at Lewin Farms is both an educational experience and a way to support local businesses​​.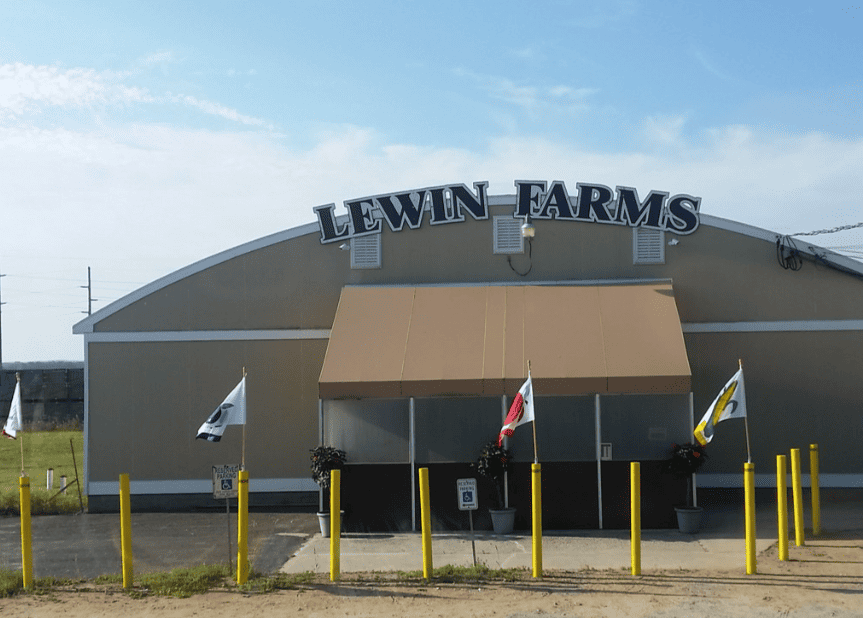 Hank's Pumpkintown is a beloved destination for apple picking among other fall activities. Here's what I gathered from the search results:
Hours & Days: Hank's Pumpkintown is open daily from 9:30 a.m. to 5:30 p.m. Specifically for apple picking, it is available on Saturdays, Sundays, and school holidays.
Pricing: As an example of their pricing, you can pick 1 bag of apples for $35.00 or 2 bags for $60.00.
Location: Hank's Pumpkintown is located at 240 Montauk Hwy, Water Mill, NY 11976.
Additional Information: The farm also features pumpkin picking, a maze park, and other activities. For your convenience, it should be noted that pets are not allowed​.
Hank's Pumpkintown offers a variety of fall activities, ensuring a full day of family fun. Alongside apple picking, visitors can indulge in pumpkin picking, navigate corn mazes, and enjoy wagon rides, tractor train rides, giant slides, games, and playgrounds. For those with a sweet tooth, their market offers freshly baked pies, cookies, cupcakes, candy apples, cider donuts, and more​.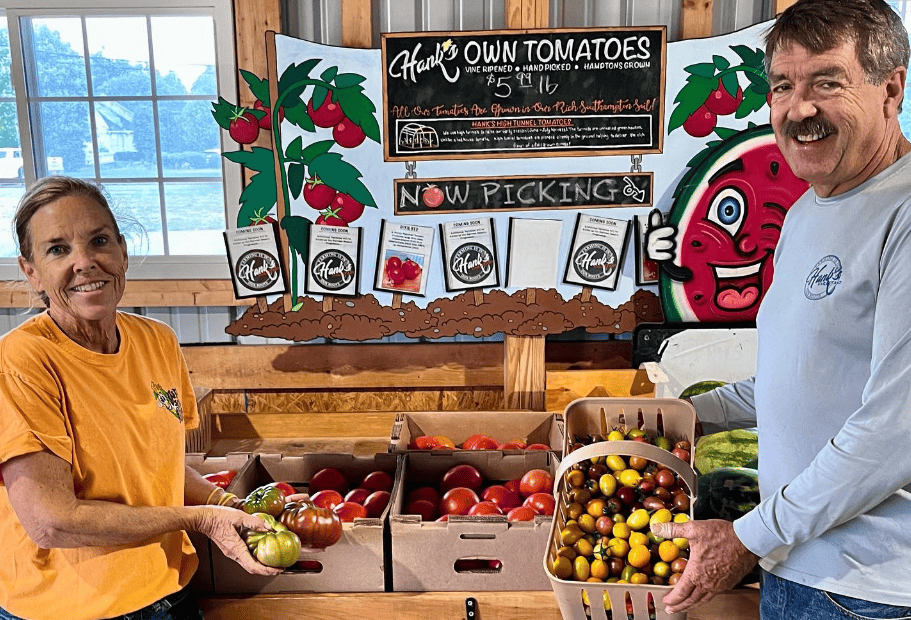 Harbes Family Farm boasts a magnificent 78-acre apple orchard, Harbes Orchard, that serves as a primary attraction. Perfectly designed for family-friendly picking, the orchard showcases 27 distinct apple varieties. What makes this orchard unique is its innovative trellis system, ensuring that apples are accessible to pickers of all ages, including young children. Alongside apple picking, visitors to Harbes Orchard can indulge in a range of entertaining activities and savor a variety of delicious fall treats​​.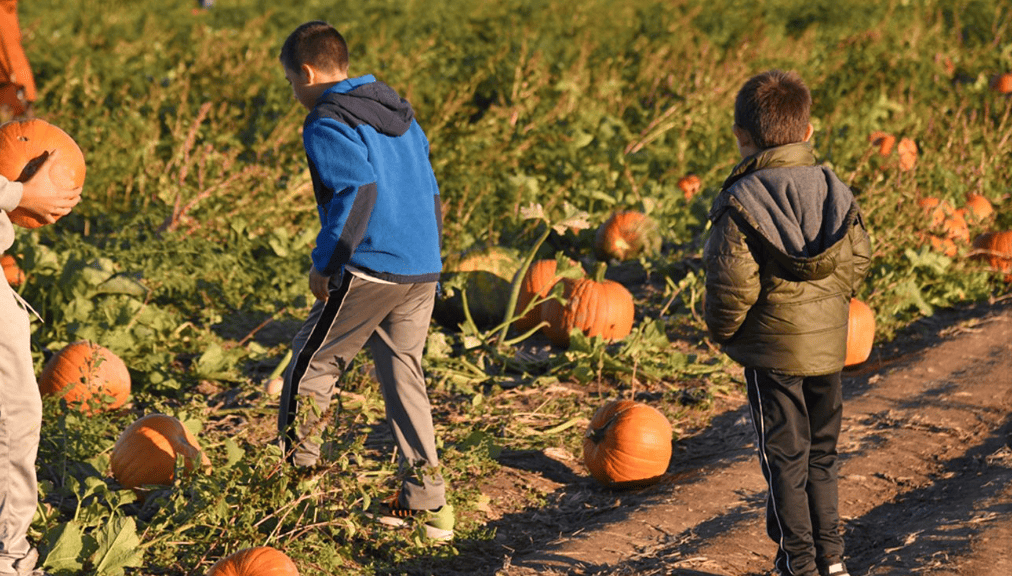 Hayden's Peach Orchard, located at 561 Hulse Landing Road in Wading River, NY, offers a delightful apple-picking experience. Open every day from 9:00 a.m. to 5:00 p.m., visitors can explore the orchard and pick their favorite apples. The entrance fee is structured in a way that $20 covers up to three adults and includes the cost of ten pounds of fruit. For any additional fruit beyond the ten pounds, there is a charge of $2 per pound​.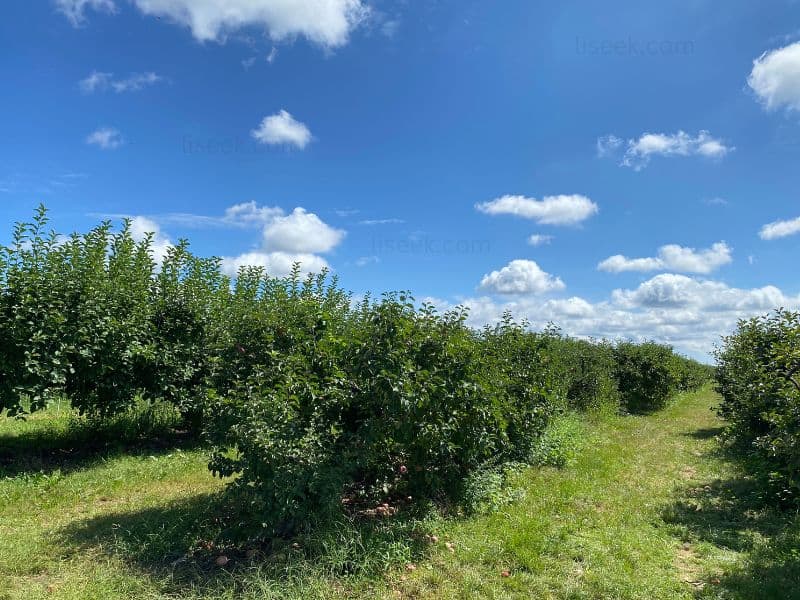 Milk Pail Farm and Orchard, located in Water Mill, NY, is steeped in history, tracing its roots back to the 1640s when the Halsey family began farming in the Mecox area. The current proprietors, John and Evelyn Halsey, established The Milk Pail Fresh Market & U-Pick. Continuing a tradition over 350 years old, their orchard is known for its award-winning apple varieties. Open for apple picking on weekends in September and October, and specific holidays, they offer quarter peck bags for $8 (5-6 apples) and half peck bags for $15 (10-11 apples). Both cash and credit card payments are accepted, with an additional fee for credit card transactions​.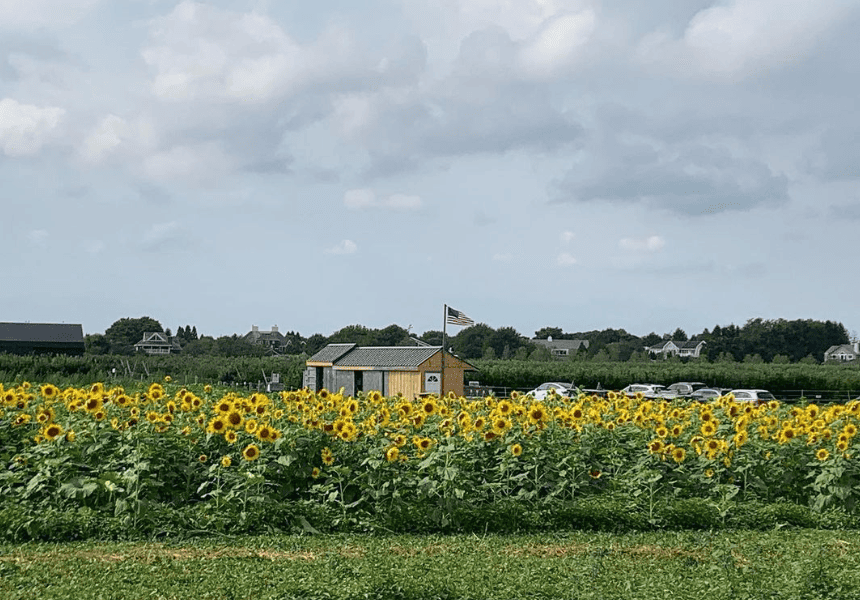 Seven Ponds Orchard, located in Water Mill, NY, offers a delightful apple-picking experience suitable for the whole family. The orchard is open for apple picking from 9 a.m. to 6 p.m. daily. What sets this orchard apart is its "super dwarf" trees, which are within reach for even the youngest visitors, making it especially kid-friendly. Alongside apple picking, they also provide berry picking. The setting is described as a beautiful apple orchard, indicative of the scenic beauty visitors can expect​.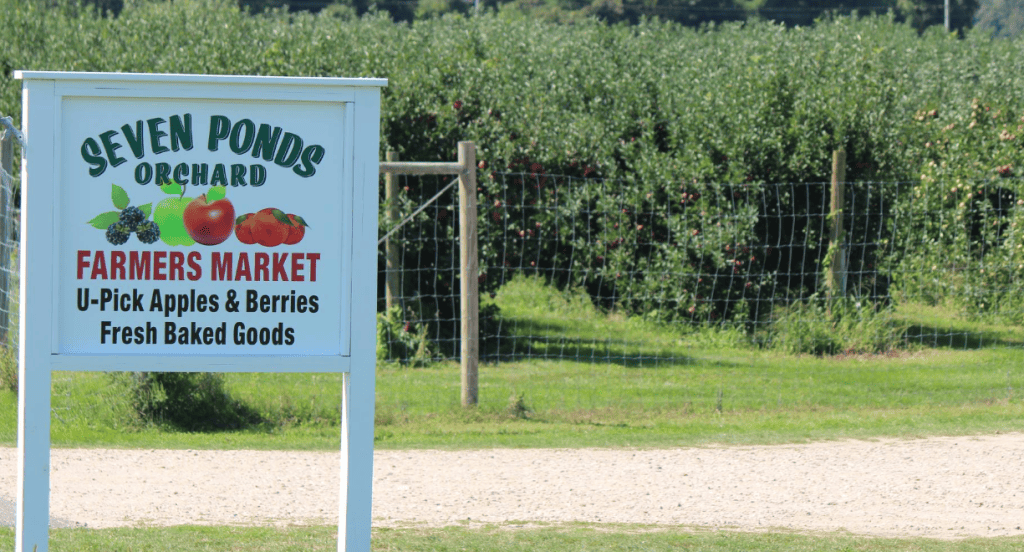 The Tradition Lives On
Apple picking isn't a new trend. In fact, it has deep roots in American culture, tracing back to the colonial times when apples were a crucial crop. The tradition has not only endured but thrived, especially in the Long Island region with its fertile soil and favorable climate. The charm of apple picking lies in its simplicity and the way it bridges the gap between modern living and the agrarian lifestyle of yesteryears.
The orchards of Long Island are often family-owned, passed down through generations who've maintained the charm and authenticity of the apple-picking experience. The camaraderie among pickers, the shared laughter under the apple-laden boughs, and the joy of discovering the perfect apple are elements that pull people back year after year.
A Bounty Beyond Apples
The apple-picking expedition often extends beyond the orchards. Many establishments on Long Island offer a blend of activities making a day's outing rich and enjoyable. From hayrides and corn mazes to petting zoos and pumpkin patches, the fun is ceaseless. And let's not forget the delightful farm stands. They offer freshly baked pies, apple cider, and a plethora of other apple-based products allowing visitors to take a piece of the experience home.
Besides, the fall season is also the time when the vineyards in the area are ripe for visits. The local wineries offer the perfect ending to a day of apple picking with tastings of locally-produced wines. The pairing of a cool glass of Chardonnay with the scenic countryside views is simply unmatched.
Nurturing a Sustainable Practice
Apple picking is more than a leisure activity; it's a practice that supports local agriculture. When people engage in apple picking, they not only foster a connection with the land but also contribute to the local economy. It's a sustainable practice that encourages a healthy lifestyle and community bonding.
Furthermore, many orchards practice eco-friendly farming methods, ensuring a healthier planet. They often educate visitors about the importance of sustainable agriculture, making apple picking on Long Island a fulfilling and enlightening experience.
Venturing into the Apple Realm
Embarking on an apple-picking adventure on Long Island is a decision filled with promise. It's about more than just apples; it's about cherishing a timeless tradition, embracing the beauty of nature, and supporting the local community. As the anticipation of the apple-picking season builds, the orchards of Long Island are ready to offer a warm welcome to all.
Stepping into History: The Orchards' Tale
Each apple orchard on Long Island has its own unique story, often steeped in history and tradition. It's fascinating to uncover the tales behind these lush orchards as you stroll through rows of apple trees. Places like the historic Lewin Farms, a family-run farm since the early 1900s, offer a glimpse into the past while continuing to provide a rich apple-picking experience. The blend of history with the modern-day appeal of apple picking makes each visit a journey through time.
The Plethora of Apple Varieties
The variety of apples waiting to be picked is astonishing. From the sweet and crunchy Honeycrisp to the tart and tangy Granny Smith, the orchards offer a spectrum of flavors. Each variety has its distinct taste and texture, making apple picking an exploration of flavors. The knowledgeable orchard staff often share insights about the best apples for baking, making cider, or eating fresh off the tree. This information enhances the apple-picking adventure, guiding visitors toward finding their perfect apple.
The Art of Apple Picking
There's a certain knack to apple picking that many might overlook. It's not merely about plucking any apple that catches your eye. The art lies in identifying the ripe ones, and gently twisting them off the branches to avoid harming the tree or the surrounding fruit. It's a mindful activity, fostering a sense of respect and appreciation for nature's bounty.
The orchards often provide guidelines on how to pick apples responsibly, ensuring a fruitful harvest for others and for seasons to come. This educative aspect of apple picking enhances the experience, making it more rewarding.
The Enchanting Fall Scenery
The scenic beauty of Long Island's apple orchards is a significant part of the allure. The vibrant fall foliage, coupled with the rows of apple trees laden with colorful fruit, is a sight to behold. The crisp air, laden with the sweet scent of ripe apples, adds to the sensory delight. It's a stark contrast to the urban scenery, providing a refreshing escape and countless photo opportunities to capture the essence of fall.
A Community Bonding Over Apples
Apple picking on Long Island also serves as a communal activity. It's a tradition that brings people together, forging bonds over shared experiences. The joy of spending a day outdoors, engaging in a simple yet fulfilling activity, fosters a sense of community. It's a chance to interact with others, share apple recipes, and revel in the collective appreciation of nature and its offerings.
The Healthful Aspect
The health benefits of apple picking extend beyond the obvious abundance of fresh, organic apples. The activity promotes physical exercise, as roaming through vast orchards provides a good amount of walking and stretching. Furthermore, being outdoors and soaking up the sunshine is an excellent way to boost one's mood and soak up some vitamin D.
Embarking on an apple-picking adventure on Long Island offers a blend of wholesome experiences. It's an invitation to step outside, enjoy the simple pleasures, and return home with a basket full of nutritious, delicious apples. The adventure awaits!
Wrapping Up the Apple Picking Adventure
As the sun sets on a crisp autumn day, the memories made amidst the apple orchards of Long Island linger, encapsulating the essence of fall. The tradition of apple picking isn't merely a pursuit of the freshest apples, but a celebration of nature, a nod to the agricultural heritage, and an embrace of community spirit. It's about making memories with loved ones, relishing the simple joys, and appreciating the beauty and bounty of Long Island's picturesque orchards.
As the season unfolds, the anticipation for apple-picking adventures stirs in the hearts of many. Whether you're a seasoned picker or planning your first orchard visit, the experience promises a serene retreat, a hearty laugh, and a basket full of delightful apples. So, as the leaves begin their colorful dance, gear up for an unforgettable apple-picking escapade on Long Island, where every apple picked is a story to be told and cherished.
© 2022-2023 by LiVentures. All rights reserved. No part of this document may be reproduced or transmitted in any form or by any means, electronic, mechanical, photocopying, recording, or otherwise, without prior written permission of LiVentures.